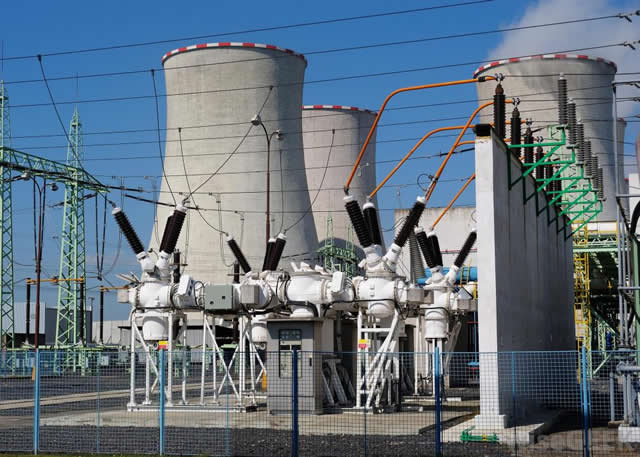 FELTON ENERGY SERVICES LTD Ltd. is in partnership with True-blue Energy, channels expertise and capabilities in the execution of various projects. Notably supplied and installed various 11Kv switch boards to SPDC, and has been involved in various substation installations and upgrades
The SPDC Residential Area (RA) in Port Harcourt has a HV/LV distribution system. Electrical power was initially derived from PHCN on 33KV level; the voltage was stepped down to 11kV and distributed via a HV distribution ring to the seven (7) substations, to cater for the electrical energy requirements of the location. The substation upgrade involved:
Procurement of: 11kV 3 Phase, 630A, 20kA-1s, switchboard consisting of 10 panels Including accessories as circuit breaker lifting truck, earth switch for busbar, toolkits, test kits, 2 ground fault CT's for Transformers, commissioning spares etc. The 10 panels include 2 x 5MVA transformer incomers, 2 x5MVAgeneratorincomer panels, 1 x bus coupler, 1 x bus riser, 4 X feeder panels (2 on each side)
Procurement of: Dual 110V DC rectifier/batteries charger unit (of manufacture, type & origin listed in SPDC approved Electrical Equipment Vendor list) with 2 x 10A and 2 x 16A outgoing feeders and a Volt free contact for remote indication.
Disconnection of all existing cabling from and to the existing 11kV NEI-Reyrolle switchboard. Installation and commissioning 2 no's of 11kV cable joints for temporary use.
De-commissioning and removal of existing 11kV switchboard and existing 110VDC unit to Shell designated location.
Civil modification works to 11kV switchgear and battery rooms; which include relocation of outer wall, construction of accessible cable trenches, construction of cable transits, and refurbishment of the rooms.
Adapt existing remote control panel in RA control room to new switchgear.
Installation of all the above mentioned equipment, termination of existing and new cabling, commissioning of the new equipments.
Enugu 30MW Coal fire Power Plant Development – FELTON is partnering with MILHOUSE INC USA to develop Coal fire power plant for Enugu Disco networks. Currently at the development phase.
FELTON other products offerings are stated below;
AVR & Excitation System and Protection & Control Systems
Synchronous motor AVR & Excitation systems including starting hubs (Rosenberry Hubs)
• Replacement Motors, including Ex certified motors, in particular those manufactured by GEC
Range of certified Terminal Boxes including ATEX/IECEx Phase Segregated boxes